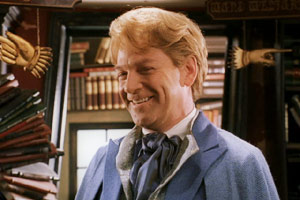 And that award is . . .
The Gilderoy Lockhart Medal (tin with a thin sheet of goldish metal) for Most Fictionalized Memoir.
Like everyone else on the blogosphere, I am rolling my eyes over the latest faked memoir news. Seems a woman wrote an affecting and deeply moving account of her past life, running drugs in South-Central L.A. Too bad she
made it up.
Somebody should tell her about this red-hot new style called fiction. You can make things up and nobody gets mad! In fact, they expect it! Whoaaaaaaa.